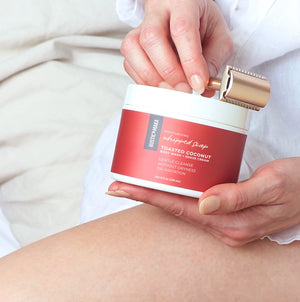 INDULGE IN LUXURIOUS HYDRATION
Choose Your Odor Protection 💕
"I'm too busy with work and family for self care.
What can you offer?"
SOLUTION-DRIVEN SCRUB + CLEANSER IN ONE
"I want to switch myself and my family to a more
natural body care. Where should I start?"
MAKING AN EASY SWITCH WITH RUSTIC MAKA
"I'm having a hard time finding a natural deodorant
that's safe and keeps up with me. Can you help?"
THREE DIFFERENT FORMULAS FOR EVERY BODY
BEST DEODORANT
​2023 Winner Eco Excellence
Personal Care Product Awards
SEE THE WINNER!
BEST SUBSCRIPTION SERVICE
​2023 Winner Beauty Innovation
Beauty Subscription Service Awards
SEE THE BOX!
BEST DEODORANT
​2022 Winner CertClean
Odour Care Clean Beauty Awards 
SEE THE WINNER!
SIMPLIFY YOUR BUSY LIFE WITH
CUSTOM SUBSCRIPTIONS
✓ SAVE UP TO 15%
✓ EASY + CONVENIENT
✓ SWAP, DELAY OR CANCEL ANYTIME